Presenting Future Spring 2023
Date: April 15th, 2023
Time: 9:00 PM to 2:00 AM
Location: Kjipuktuk / Halifax
Address: 2037 Gottingen St
Come and indulge in a lively and captivating ambiance as we convert the Marquee Ballroom and Seahorse Tavern into a mesmerizing visual spectacle. Let funky tunes uplift you from above, while deep bass notes resonate through your being from below, all energized by the state-of-the-art PK Sound system. Don't miss out on this immersive experience!
Only 0 Phase Three Remaining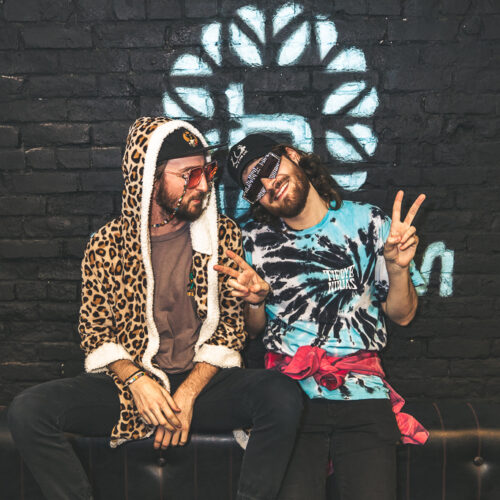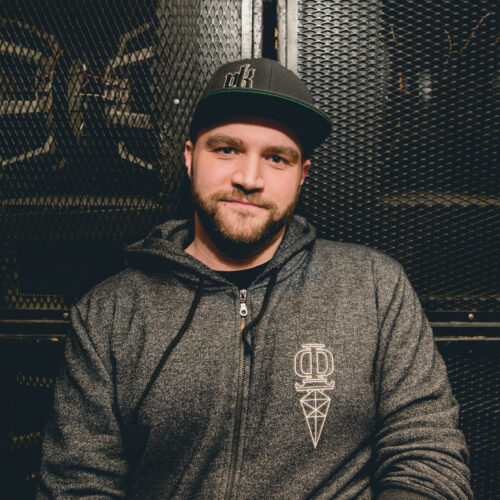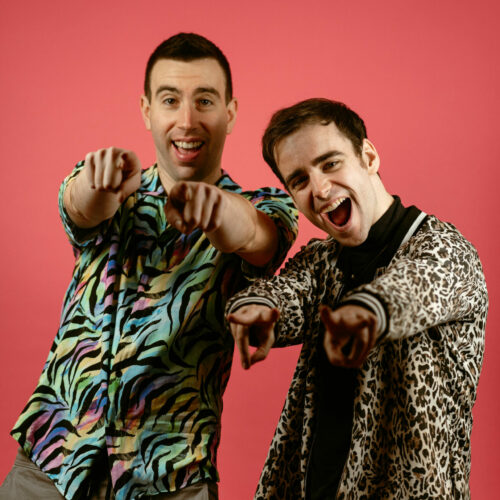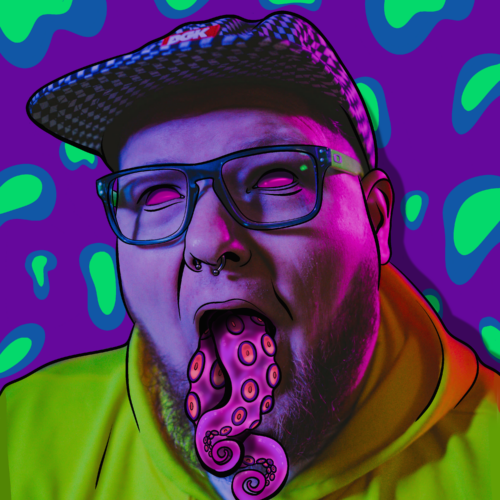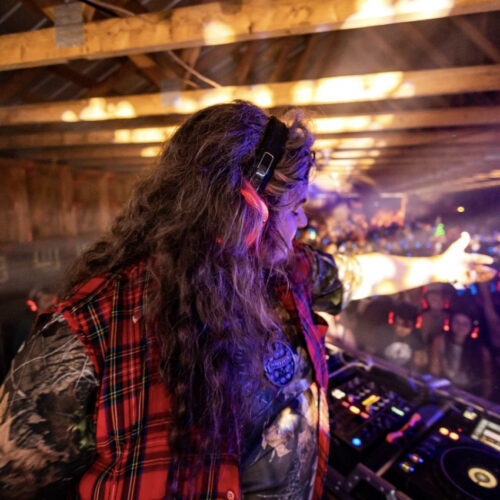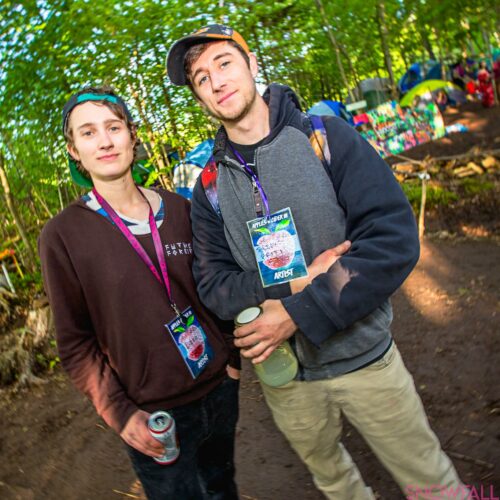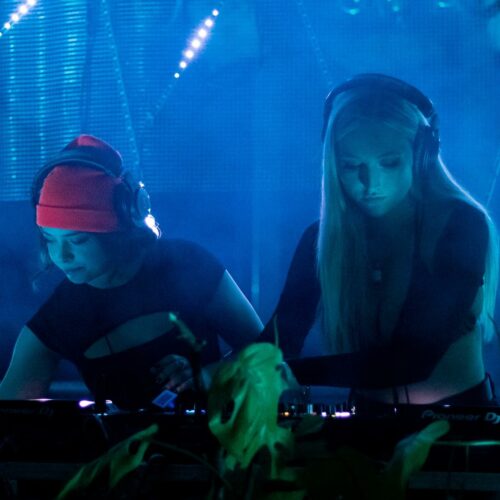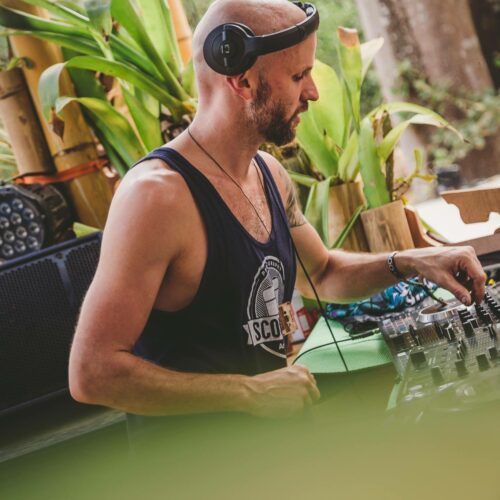 Bass House/Funk
The Sponges
From the deepest and darkest soul-snatching pits of the inescapable swampy hellscape known as Florida, arose an unlikely glimmer of light… The Sponges. Blending classic scrunchy-faced funk with next level bass house production, The Sponges have carved their own lane in electronic music. Having gained support from artists such as GRiZ, Zeds Dead, Tchami, AC Slater, The Floozies, Manic Focus and Jauz, it's clear that their infectious sound is the perfect addition to peak party hours.

Due to their deep-rooted love for hippie fests and nightclub debauchery, the duo's mission has always been to blend sounds, bend bodies, and deliver the most fun and energetic listening experiences to audiences everywhere. After FIVE #1 records on Beatport,The Sponges are well on their way to establishing themselves as one of the greatest acts to ever grace the sonic wasteland known as the electronic music industry. Prepare your playlists for the dukes of disco, the future of funk, the lords of the low-end, the czars of certified bangers, the emperors of ecstasy, the rulers of the rave, the bassline bastards, and the gods of groove as they gear up for an explosive year in 2022!
Bass/Drum & Bass
WooFax
Until 2015, Woofax was the major musical creative force behind the electronic music groups Terravita and Hot Pink Delorean. He has written, engineered and consulted dozens of hit electronic tracks under different artist names in various genres. His release "Spoiler Alert" charted #1 for weeks on the Beatport Glitch hop charts and has recently been featured on TBS's "The Real OG". With his pseudonym Tremourz, he released Beatport charting hit singles including the North American dubstep anthem, "Sexy Party" with J Rabbit and his own Terravita remix of the same song. His original music and involved projects have been licensed to entertainment on networks such as FOX, MTV, CBS, TBS Netflix and more.
As well as being an electronic writer, producer and international performer, Woofax is also a celebrated mixing and mastering engineer. His diverse list of clients include The Funk Hunter's Westwood recordings, the GRAMMY award-winning artists The Crystal Method, and an extensive list of heavy bass music artists. He helped engineer many songs from the beginning of Dillon Francis' career and consulted and assisted mastering on Excision "Codename X" album. He has also worked closely with the internationally acclaimed loudspeaker company PK sound. WOOFAX is here to bring awesome music of all sorts to old and new friends alike with skills, style and energy.
Bass House/Funk
PINEO & LOEB
"Uplifting, Funky, High-Energy & Good Vibes are just a few words that describe Canadian electronic Producer/DJ duo, PINEO & LOEB. They blur genre boundaries uniting electronic, dance, hip-hop & rock fans alike.
With multiple international tours, collaborations with Grammy Nominees and support from BBC Radio 1 (UK) & George FM (NZ), PINEO & LOEB hit a balance of pure party fun and artistic ambition. In-demand for providing official remixes to major labels and independent artists. Grouplove (Atlantic), Olivia O'Brien (Island) and Canadian pop star, Rêve (Universal) are amongst some of the latest artists to receive the PINEO & LOEB flare."
Freeform Bass / Experimental Bass
.aftertouch
.aftertouch commands the dance floor with high energy bass music. 🔊Halftime, leftfield bass, experimental bass and everything in between. A true bass addict, he's got a bit of something for everyone.
West Coast Bass//Dubstep
DERB
DERB is a DJ/Producer/Visual Artist hailing from the backwoods of Kingston, New Brunswick, Canada who has a sound that is a flow of Dubstep, Freeform Bass & Moombahton. He has been fortunate to share the stage with a number of talented artists during his career such as Black Tiger Sex Machine, Slynk, Mat The Alien, Kytami & Abstrakt Sonance among many others! DERB has also released tracks on labels like Lasersquid Records (CA) & Moombahton Central Recordings (NE).
You can also catch DERB as his house music alter ego "George Jonesin" that is always guaranteed to get the party going. The sound is a flow that mixes tech house, progressive house with a few classic remixes sprinkled in!
See you on the dance floor!
Funk/House
Lizzo B2B Breaks Breen
DJ lizzo and Breaks Breen have been rocking the dancefloors for 20+ years between them. They have a huge appetite for funky grooves and rad riddims , you can catch them both rocking House and nu disco vibes.
Freeform Bass / Experimental Bass
Sloth Child
Born in Toronto, based in Halifax, the female dj duo Sloth Child harmoniously blends experimental bass, drum and bass, grime, deep dub, trap and rap. Seamlessly transitioning between dark and melodic, this duo captivated audiences with their contagious energy and selection of heavy bass.
F U N K
Scout
All the things cooking up on the turntables. The bag gets deeper and the road grows longer.
Epic –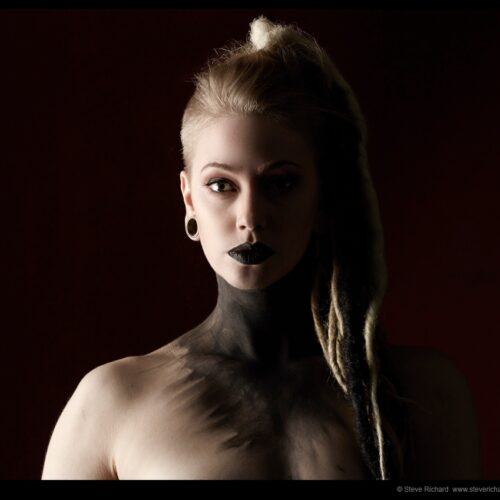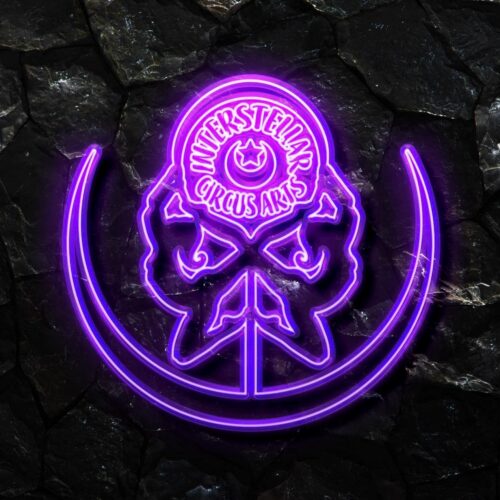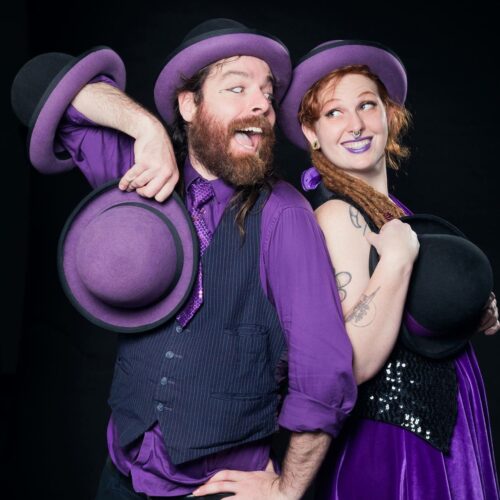 Dislocait
This self-titled goth cheerleader of circus has been captivating audiences since 2003. From black tie events to Burningman, nationally and internationally, this multi-talented powerhouse boasts a long resume of performances. Specializing in various acts, including aerial arts, dance, fire, and hand-balancing.
Along with performing, Cait "Dislocait" Anthony has a strong passion for teaching and sharing her craft. A diverse background in Jazz Dance, Artistic and Rhythmic gymnastics, and theatre has given her many teaching tools to make her students feel safe and supported.
A fierce individual, Dislocait is like no other. Always managing to creep it real, she will surely fill your heart with amazement or – at the very least – all your clothes with glitter.
Hilary Kate
HilaryKate has been pole dancing for 14 years. Pole dancing blends her love of music and sense of curiosity, offering an avenue of self-expression and exploration. She has performed and competed both locally and internationally, as a solo artist, but also as part of a dance troupe and doubles pole. You might also catch her on a stage at a burlesque show as Lola Pop.
Interstellar Circus Arts
Interstellar Circus Arts is a performance arts duo comprising of Amanda Hobbs and Taylor Zupiter. When their planets collide, their passion-filled performances are sure to shine bright. Join them on a journey through the cosmos for Future Spring where they will bring led flow arts and movement to the stage